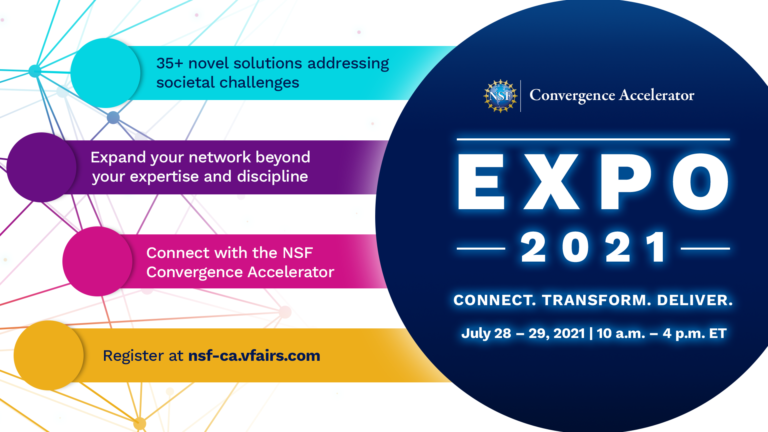 Allvision Helps Showcase Team Deep Reality at National Science Foundation Expo
Allvision was pleased to participate in July's National Science Foundation (NSF) Convergence Accelerator Expo 2021 with Team "Deep Reality."  Deep Reality demoed InstaTwin, an AI-powered solution for creating building information models. Team Deep Reality was established as part of the NSF Convergence Accelerator Phase I funding cohort, and was founded by Allvision, Georgia Tech, the University of Hawaii at Manoa, Oregon State University, Stony Brook University, MPN Components, Lidar News, and a multidisciplinary team of researchers within the AI-Driven Data Sharing & Modeling track.
Deep Reality developed InstaTwin, a platform that automatically generates 3D BIMs from point clouds. InstaTwin harnesses the power of AI to recognize objects within the 3D point cloud and empowers asset owners, architects, engineers, and facility managers to make better, faster, and more efficient decisions about the built environment.  
Check out the video below to learn more. For additional information about Deep Reality, visit http://research.engr.oregonstate.edu/deep-reality/ or reach out to us at ai.scan.to.bim@gmail.com.